JTCVC Annual Ceremonial Review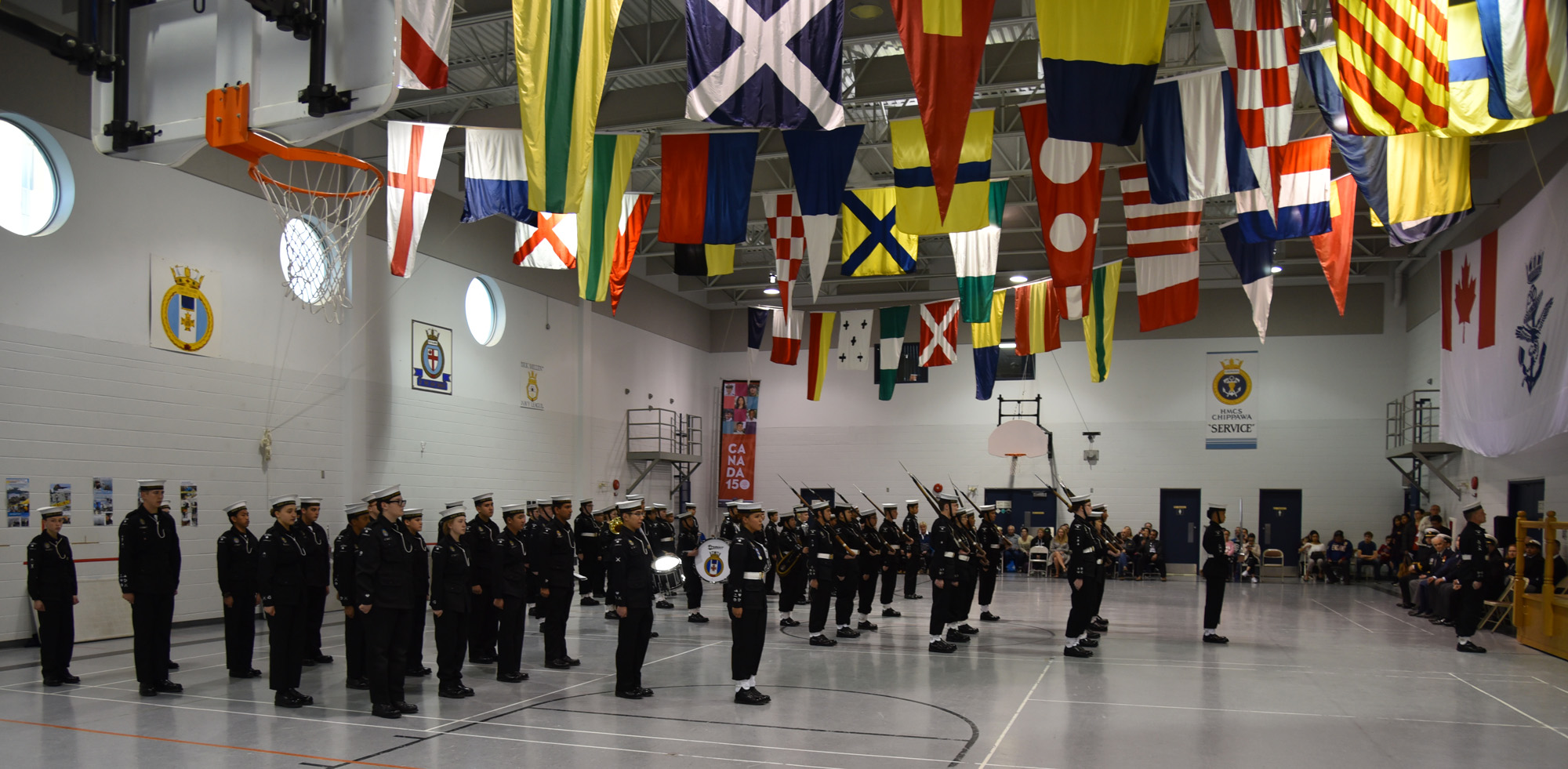 RCSCC John Travers Cornwell VC on the parade deck of HMCS Chippawa, May 18, 2017.
Royal Canadian Sea Cadet Corps John Travers Cornwell VC held their Annual Ceremonial Review on Thursday, May 18, 2017. Reviewing Officer, LCdr. W.P. Stiff, inspected the Guard, Band and the four divisions of the Ship's Company. LCdr. Stiff was accompanied by Corps Commanding Officer, Lt(N) K. Daeninck, Corps Coxswain, CPO1 R. Howells and Navy League of Canada Division President, B. Hawkeye and Branch President, L. Schenkeveld.
The inspection and march past was followed by displays featuring the skills and knowledge the cadets had acquired over the past training year. The Corps Drumline and Corps Drill Team showed off their skills, after which everyone was free to wander the other displays, while the Corps Band played in the background.
The evening was capped of with the presentation of the yearly awards and citations. All-in-all the night was an outstanding success. Congratulations to the officers and cadets of Royal Canadian Sea Cadet Corps John Travers Cornwell VC! The Corps would like to thank our Reviewing Officer and all the invited guests for coming out and showing their support. Also, a special thank to all the parents and guests of the cadets for supporting the cadets over the past year!